Current
Assessment of the Law on Budget of the Republic of Serbia for 2017 and Fiscal Strategy for 2017-2019
22.12.2016.
The Budget of the Republic of Serbia for 2017 brings some improvements to the public finances of Serbia: a relatively low fiscal deficit of 69 bn dinars (1.6% of GDP) will lead to a slight decrease of public debt in terms of GDP, the budget revenues and expenditures have been credibly planned in general, while the inclusion of large ... Read more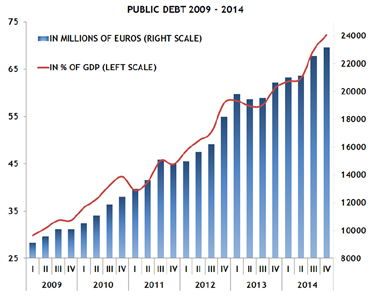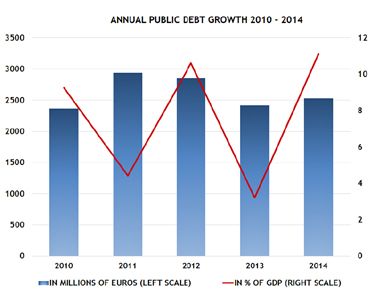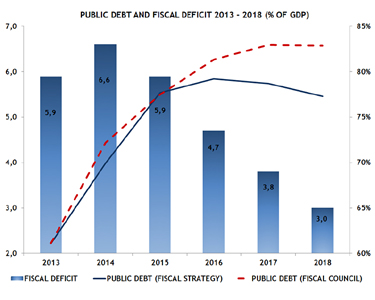 Evaluation of Fiscal Trends and Structural Reforms in 2016
14.11.2016.
The budget part of fiscal consolidation is going well so far and results achieved indicate that the realization of quantitative fiscal objectives has been adequate and, in many ways, faster than planned. However, the reform part of initiated fiscal consolidation is running considerably late. Successful reforms should improve the structure of public expenditures, decrease ... Read more
Fiscal Trends in 2016, Consolidation and Reform 2016-2020
28.06.2016.
The fiscal trends in the previous year and a half, since the fiscal consolidation started, can be rated as satisfactory, as the general government deficit has been permanently decreased by over a billion Euros (over 3 pp of GDP). In addition, 2015 saw the beginning of economic activity recovery, now gradually accelerating in 2016 - additionally improving the fiscal stance ... Read more
A Case for Introduction of Numerical Fiscal Rules in Serbian Constitution
March, 2016
The paper recommends that simple and straightforward numeric fiscal rules should be in introduced in the Constitution, i.e. that constitutional fiscal rules should be introduced in Serbia. Two cumulative numerical fiscal rules are suggested. The primary one is about the ceiling of the sovereign debt and the secondary one is about the ceiling on net new borrowing ... Read more
Economic Recovery, Employment and Fiscal Consolidation: Lessons from 2015 and Prospects for 2016 and 2017
07.03.2016.
Slow economic growth, excessive fiscal deficit accompanied with rising public debt as well as high unemployment, represent the main problems Serbian economy is facing. The economic recovery has started in 2015 after the 2014 recession. However, economic growth will still remain sluggish in the following years as ... Read more
Assessment of the Fiscal Strategy for 2016 and Issues in the Implementation of Structural Reforms
02.03.2016.
To prevent a public debt crisis outbreak, the Government faced three main tasks: 1) decrease of a vast fiscal deficit, 2) reform of unsuccessful public enterprises and 3) resolution of the fate of enterprises undergoing privatization. In summing up the results achieved so far, we consider the success, at best, as partial. Most progress was made in the fiscal deficit decrease, primarily thanks to ... Read more